Bankruptcy Attorney in Texas to Stop Debt Lawsuits
We make bankruptcy simple so you can breathe easy again.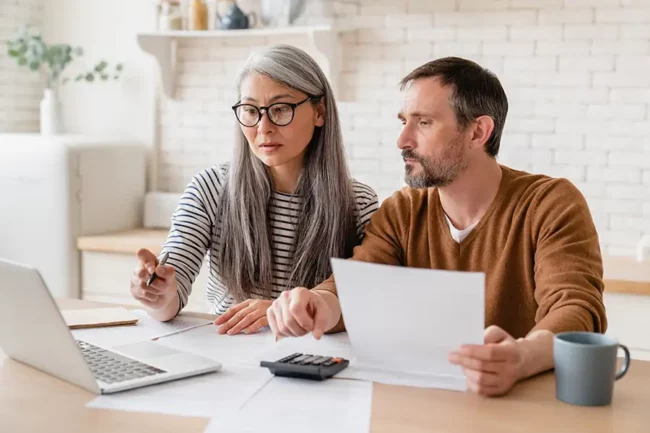 Do you have too much debt looming over your head, haunting your every move? Many people find themselves so deep in debt that they can't dig themselves out again. In these cases, a bankruptcy attorney can help you find relief and get a fresh start.
Depending on your circumstances, filing for bankruptcy can stop a creditor's lawsuit, let you keep your house, and cancel many of your outstanding debts.
Our team at Heston Law Firm is here to help you if you're facing bankruptcy. As experienced debt attorneys, we work with you to find the right solutions for your situation and provide services throughout the process. If you're considering bankruptcy because of mounting debts, contact us now for a free consultation with our professionals.
When to Consider Bankruptcy
If you have more debt than you can reasonably pay off, it may be a huge stressor. You may have debt collectors hounding you while you're struggling to pay everyday bills and put food on the table. No one should have to suffer through these struggles. In these cases, filing for bankruptcy may be an option to help you get back on your feet without all the worries around debt.
Our bankruptcy attorneys offer years of experience to help you if you're struggling with too much debt. We can talk you through the pros and cons and discuss alternatives that may work for you. If bankruptcy is a good option, we also help you file the paperwork and walk you through the process to make it simple and convenient for a stress-free bankruptcy process.
With a Chapter 7 bankruptcy, you can be free from debts like:
Credit card bills
Collection agency accounts
Medical bills
Personal loans
Past due utility bills
Past due rent
Overpayments for government programs like:

Welfare
Social security
Veterans assistance programs
How Chapter 7 Bankruptcy Works
There are many advantages of filing for bankruptcy if you have too much debt to pay off, including:
Immediately stopping debt collection efforts
Protecting important property like homes and cars
Discharging debt
Our bankruptcy attorneys can help you get the fresh start you need if you're struggling to pay back debt. We offer a variety of services if you're facing bankruptcy. Our team can fill out and file the paperwork such as bankruptcy exemptions, help you understand the process, and work with you to protect your property and rights so you can truly start again afterward.
Get Legal Help for Bankruptcies in Texas from Heston Law Firm
Trust our debt attorneys at Heston Law Firm to help you with bankruptcy filing and proceedings. We work with people just like you every day to file for Chapter 7 bankruptcy so they can start off on the right foot again. Bankruptcy may seem scary, but it's often the right choice if you can't pay back your debts. We're here to help you do it right so you can live without that weight on your shoulders.
Get in touch now for a free consultation to discuss your options with our legal team.