Power of Attorney Debt Responsibilities
Is a Power of Attorney Responsible for Debt?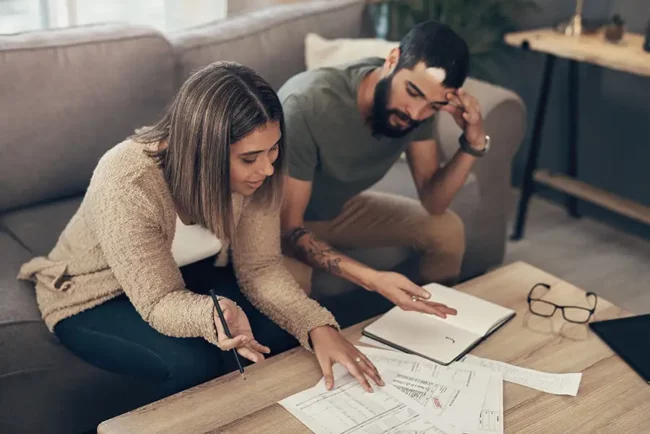 If you're acting as a power of attorney agent for someone else, it's important to know how their debt affects you. Know that you're not personally liable for another person's debt if you're acting as power of attorney for them. This means that the debt collector can't affect your personal credit, garnish your bank account, or file a debt lawsuit against you. Yet, many debt collectors try nevertheless. Unfortunately, many people have been tricked into paying debts they aren't responsible for by seedy tactics debt collectors use. Our team of experienced debt lawyers are here to help you protect your rights and defend you against debt collectors.
Contact us now for a free consultation.
Know How Debt Works for Power of Attorney Agents
Power of attorney is a legal concept where someone can grant someone else, known as the agent, legal rights to work on their behalf for things like finances and health decisions when they can no longer make those decisions themselves. The agent is basically a representative of the person, also known as the principal. In financial matters, this means managing their money.
It's important to know that the agent with power of attorney is almost never responsible for the principal's debts. Because the agent is acting on behalf of the person, that means they use the principal's money to pay off debts and open accounts. So, debt collectors can't come after you for debts just because you have power of attorney.
There are a few exceptions, usually because of other relationships you have with the person. For instance, you might be responsible for debts if:
You're a surviving spouse
You co-signed for the debt
You co-own the account or property
You've been grossly irresponsible with the principal's finances and actually caused the debt
The problem is, many debt collectors will try to recover the debt in any way they possibly can. Some even use illegal tactics like harassing the power of attorney agent and threatening to tarnish their credit scores or sue them for the debt. Know that this is illegal and you can actually sue the debt collectors for these unfair and abusive practices.
When to Contact a Debt Resolution Lawyer as a Power of Attorney
There are many reasons why you may need a debt resolution lawyer if you hold power of attorney for someone. Here are some common reasons to talk to a debt attorney if you hold power of attorney:
Settle Debt for the Principal
Since you're the person's representative for financial matters, you can act on their behalf and hire a debt resolution lawyer for high debts that the principal can't pay off. For instance, if you find that there are significant debts that are impossible to pay off or are in default, you can hire a debt lawyer to help resolve the debt. In many cases, this means settling the debt with the collectors or creditors for a reduced amount to improve the person's financial well-being. An experienced attorney can help settle debts before or after a debt lawsuit to prevent further issues for the principal.
The Collectors are Harassing You for Debts
Another reason you might need a debt lawyer is if the collectors are coming after you for the principal's debt. They may do this while you're acting as the agent or even after the person's death. Even though you're not legally responsible just for holding power of attorney, many unscrupulous debt collectors will attempt to collect from you if they know the connection. Unfortunately, a lot of people fall for this illegal tactic and pay the debts even when they aren't responsible for them.
Heston Law Firm – Experienced Debt Resolution Firm
Our professionals at Heston Law Firm are here to help you resolve debts. Whether you're in significant debt yourself or you're acting as a power of attorney agent, know that we are here to fight for you and defend you against debt collectors. We offer years of experience and a track record for success that you can trust. Our debt lawyers work on your behalf to protect your interests and help you find debt relief.
Contact us now to get a free consultation.