Attorney for Debt Lawsuits in Texas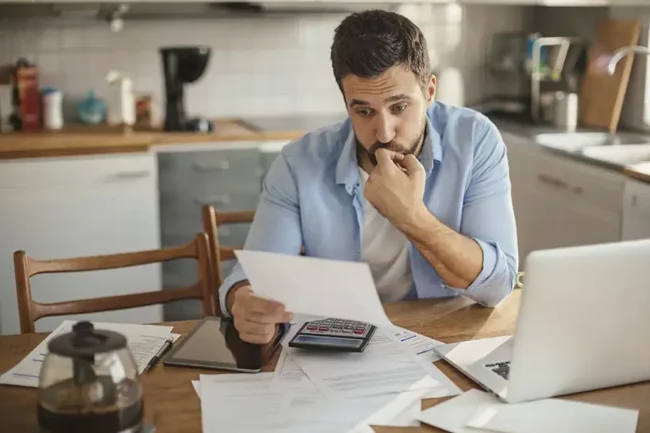 If you're being sued for debt, our debt attorneys are here to defend you. We go up against even the largest credit card companies and debt collectors in the nation to help Texans just like you win debt lawsuits. Many people who are sued for debt don't respond and end up with a default judgment against them. Instead, hire our team of experienced debt lawyers for your debt lawsuit. We can help you answer the lawsuit correctly and work toward dismissal or settlement so you can recover financially.
Get in touch with our team today for a free consultation.
You Automatically Lose if You Don't Answer a Debt Lawsuit!
One thing that it's important to know about debt lawsuits is that you must reply to the debt lawsuit summons. Otherwise, you automatically lose. This is called a default judgment. Basically, by not answering, that means you're saying to the court that the lawsuit is correct and that the credit card company or debt collector should win.
Debt judgments give the creditor a lot of power in collecting the debt and can result in issues like:
Bank account garnishment
Seizing property to sell for the debt
Placing a lien on your house so you can't sell or refinance
Destroying your credit
Don't back down without a fight! Replying to a debt lawsuit is the first step to protecting yourself from a debt judgment. Our team of experienced debt attorneys is here to help you fight and win against creditors. We can draft a response, create a defense, and advocate for you in and out of court to get you the best possible outcome for your case.
How to Reply to a Debt Lawsuit
If you're wondering how to reply to a debt lawsuit, the answer is that you should have your debt lawyer do so. Answers to debt lawsuit summons can have a huge impact on your case. Depending on how you reply, you could accidentally admit liability for debts you're not responsible for, use the wrong format for the document, or even send it incorrectly so that the court and the collector have no record of your answer.
After you're served paperwork for a debt lawsuit, your first step should be to contact an experienced debt lawyer to help you reply to a debt lawsuit. Generally, you only have anywhere between 14 to 30 days in Texas to submit your answer. Our team can help you quickly and correctly respond to protect your rights during a debt lawsuit. After answering, we'll start the process of defending you and working toward case dismissal or settlement so you can avoid issues from judgments.
Hire Our Experienced Debt Lawyers to Respond to a Debt Lawsuit
If you're being sued by a credit card company or another lender, contact our debt attorneys today. We offer decades of experience to defend you in debt lawsuits. Our team stands up for you to get the best outcome we can when you have overwhelming debt and are served with debt lawsuit paperwork.
Reach out today to schedule a free consultation with our team!