Debt Resolution Lawyer for Debt Judgments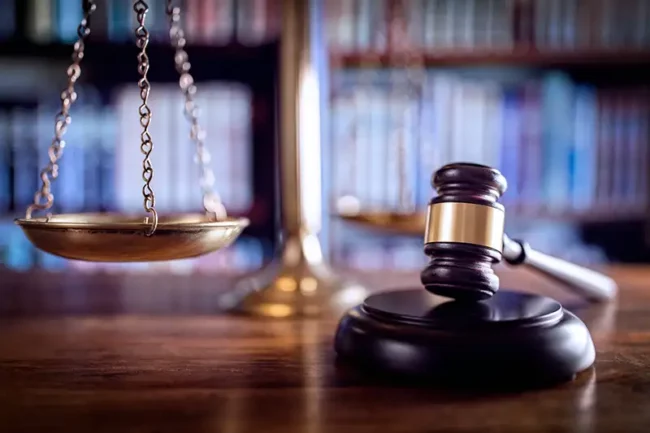 Judgments can put a huge strain on you, allowing collectors to go after you in ways they weren't able to before the debt lawsuit. If you have a debt judgment against you, an experienced debt attorney can help you find ways to move forward with your life.
Our debt resolution lawyers are here to help you defend yourself after a debt judgment.
Contact us now for a free consultation to learn how we can help you.
What is a Debt Judgment?
A debt judgment basically means you lost your debt lawsuit. Many people receive a default judgment against them in debt lawsuits after they don't answer a lawsuit from a creditor like a credit card company or a debt collection agency.
Judgments against you give debt collectors more weapons to use against you for your debt. Some things they can do include:
Take money from your bank account (bank garnishment)
Send officers to your home or work to take your property
Make you appear in court to list your assets
Place liens on your home to prevent you from selling or refinancing
If you have a judgment against you, know there is hope! Our debt attorneys at Heston Law Firm can help you fight against the judgment and help protect you from these collection tactics. We work with you to find solutions for your situation and carry them out through experienced legal representation.
Fighting for Judgment Lien Release after Losing a Debt Lawsuit
You have options after a debt judgment to get liens released and get creditors off your back. If you received a judgment in a debt lawsuit, contact our debt resolution lawyers as soon as possible. There are many things you can do if you act quickly!
One option is to appeal the judgment. Many people receive default judgments because they don't have time to respond or because the creditor never served them with the right papers. Our attorneys can help you fight these unjust judgments through a judgment appeal. However, keep in mind that you only have anywhere from 14 to 30 days after the judgment to file these appeals. In many cases, appeals can remove the judgment and allow you options to discharge or resolve your debt in other ways.
If an appeal isn't the right option for your case, our team can also help you settle the debt. We can negotiate with the collector for favorable outcomes, like paying off the debt in one lump sum or setting up payment plans to pay off your debt at a discount and get a judgment lien release for your home.
In extreme cases where you need to be free of the judgment and can't appeal or pay back the debt, we may recommend bankruptcy. Bankruptcy can discharge you of debts related to debt judgments so you can have a fresh start. Our debt attorneys can help you determine if this is the right course of action for you and help you manage the whole process to make things simple and easy.
Debt Attorney for Debt Lawsuit Judgments
Defend yourself after a debt judgment by hiring our attorneys at Heston Law Firm. As experienced debt resolution lawyers, we help you find ways around your debt so you can start living free from stress. Whether you want to buy a car, refinance your home, or stop unpleasant collection activities after a judgment, our team is here to fight for you.
Contact us now to schedule a free consultation with our team.
*Cases won or settled for a reduced amount.