Debt Attorney for Debt Lawsuits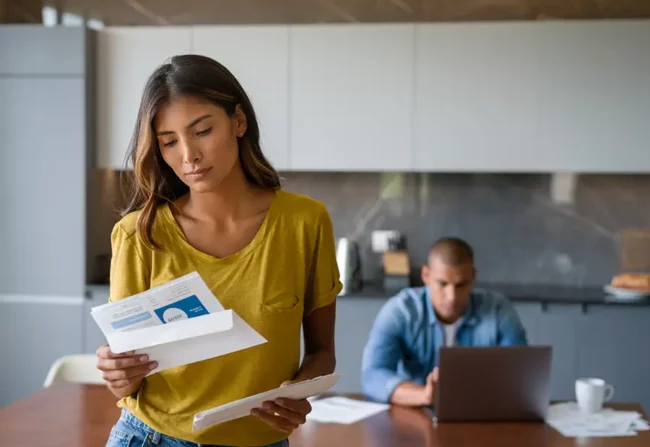 If you're being sued by a credit card company or other lender, contact us now for help. Our professional debt attorneys represent you and work to get you the best possible outcome for your case.
97% Success Rate for Debt Lawsuits*
Our debt lawyers at Heston Law Firm offer over 30 years of experience to defend you in debt lawsuits, including against large national companies. If you need a credit card debt lawyer, we are here to help you get debt relief and protect your rights through our legal representation and counsel.
Get in touch now for a free consultation to learn how we can help.
How We Help You Resolve Your Debts
Debt Lawsuit Dismissal
Over 30% of Our Cases Get Dismissed
If you're being sued for unpaid debt, our debt attorneys work for dismissal. Debt lawsuit dismissal means that the collector's current case against you is dismissed. This means the collector can't sue you again for the same debt. After a dismissal, you may have your debt reduced.
Over 67% of Our Cases are Settled for Hefty Discounts on Debt
Our team knows how to settle a debt collection lawsuit out of court so you can avoid default or trial judgments and live worry-free with less debt. We do our best to get you the lowest settlement possible with monthly payments you can afford.
Bankruptcy
If you have a huge burden of debt you can't pay off, even with settlement or consolidation, our bankruptcy attorneysare here to help your situation. Bankruptcy can be the fresh start you need to turn a new page on this difficult part of your life. You can then begin rebuilding your credit report to help you forge a better financial future.
As debt lawyers, we can help you determine when bankruptcy may be the right option to free you from debt and stop debt lawsuits. We can take care of all the paperwork and help you through the process for successful bankruptcy proceedings to resolve your debt and get debt collectors off your back.
Get Help from Our Debt Resolution Firm
Our debt resolution lawyers are here to help you if you're struggling with high debts and pushy debt collectors. We've helped countless Texans resolve their debt and have handled over 10,000 cases in our years of practice. Get in touch with our team today to discuss your debt lawsuit and find solutions.
*Cases won or settled for a reduced amount.