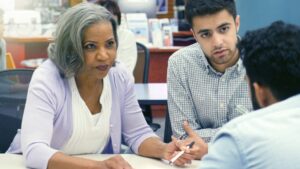 Are you facing a lawsuit for credit card debt? If so, your situation can be stressful and very daunting. As you consider the best ways to handle this unpaid debt, one option may be working with a debt settlement lawyer.
While attorneys can seem costly, they offer experience and knowledge that can potentially get your case dismissed, help you negotiate a settlement, or defend you against court-ordered judgments that further cripple your individual financial situation.
Today, we will discuss how much a debt settlement lawyer can cost in Houston, and why working with a lawyer can be well worth the investment in regard to settling your lawsuit.
Our team offers free case evaluations so you can get all the information you need about how much a debt settlement lawyer does cost overall. That way, you can make an informed decision. Contact us today for a no-obligation appointment.
We Work to Resolve Your Case as Quickly as Possible to Keep Your Costs Down
If you're struggling to keep up with debt payments, hiring a debt settlement lawyer might be a wise choice. However, the cost can be a concern for many people. The truth is, there's no set cost for hiring a debt settlement lawyer since every case is different and requires varying amounts of work.
At Heston Law Firm, we believe in transparency and efficiency. We work hard to resolve your case as quickly and efficiently as possible to help keep your costs down. By understanding your unique circumstances, we can provide you with a clear idea of what your fees will look like from the start, so you can make an informed decision about hiring us.
Typical Costs for a Debt Settlement Lawyer in Houston
When it comes to hiring a lawyer to help with debt settlement, there are a few factors that will contribute to the overall cost of their services.
First, the scope of work that the attorney performs will have a direct impact on the price, as more extensive services will naturally come with a higher price tag.
Additionally, the type and amount of debt that you have will also play a role in the final cost of their services, as some types of debt may require more time and effort to settle than others.
Finally, the level of difficulty in settling the debt will also be a factor, as more complicated cases may require additional resources and expertise.
Three Ways a Debt Settlement Attorney May Charge for Services
Dealing with a debt lawsuit can be a stressful and overwhelming experience. Hiring a debt attorney can provide relief, but it's important to understand how much a debt settlement lawyer does cost before you agree to use them. Make sure you know the payment structure beforehand so you fully understand how your costs will be calculated.
Three typical payment structures include:
An hourly fee

A fee based on the amount of debt you have

A fee based on how much the settlement saves you
Each option has its own benefits and drawbacks, so it's important to choose an attorney that offers flexible payment options. Finding the right payment structure can give you the peace of mind you need to overcome your debt and move forward with your life.
We Target the Big Creditors, Not You as An Individual
When life throws you a surprise financial burden, the last thing you need is a big creditor trying to take advantage of you. That's where Heston Law Firm comes in—we are here to help. Our team is dedicated to targeting those big players who are trying to intimidate you. We stand by your side, working to achieve a fair resolution without dragging out the process or padding our hours.
How Much a Debt Settlement Lawyer Costs is Worth It
When you choose Heston Law Firm, you'll get an experienced legal team that is dedicated to protecting your interests and obtaining compliance from third-party collectors. We have the skillset, knowledge, and expertise needed to provide you with comprehensive legal services and representation throughout the entire debt lawsuit process.
With reasonable fees and payment plans available, there's no reason why getting legal help should be out of reach financially. If you find yourself in need of assistance against a debt collector, call us today for your free case evaluation. Let us help ease the stress and anxiety often associated with this situation so that you can focus on what truly matters—regaining financial freedom as soon as possible!